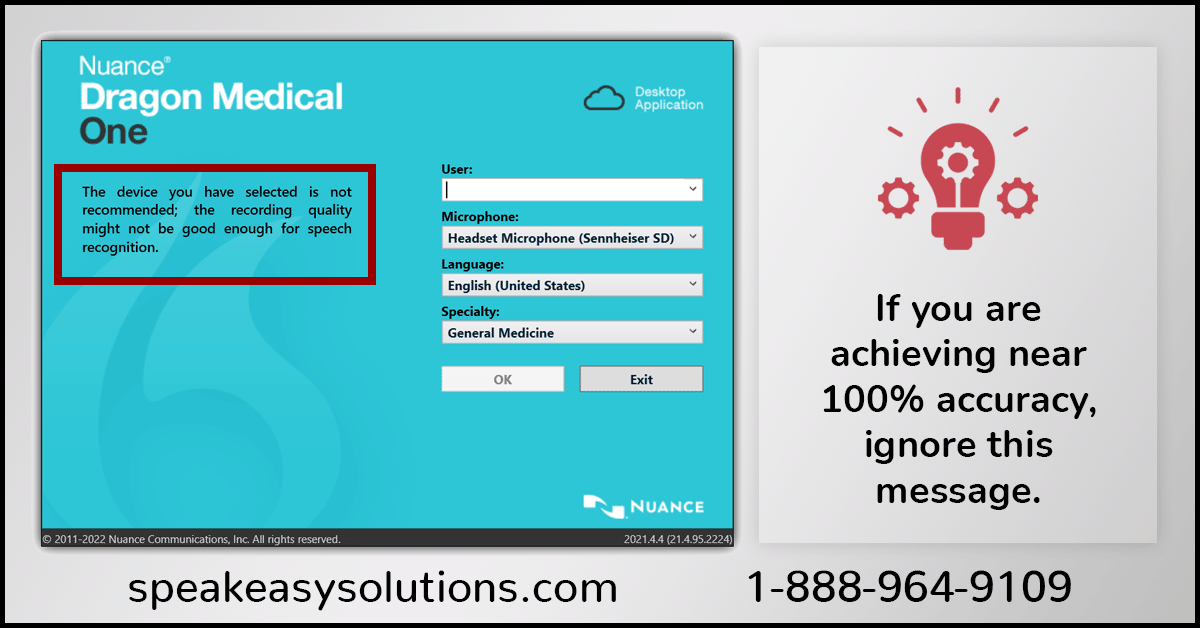 Depending on the microphone input device you have selected for use with Dragon Medical One, you may see the following warning:
"The device you have selected is not recommended; the recording quality might not be good enough for speech recognition."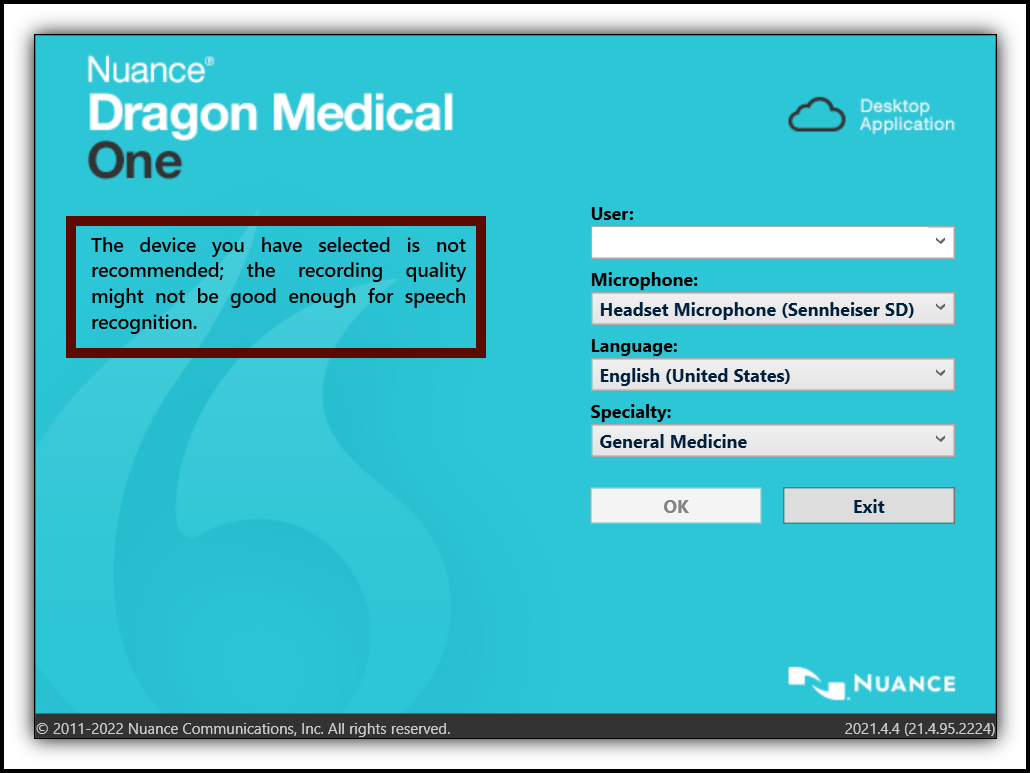 A number of our clients in Canada have contacted us with some concern over this message.
Ignore it.
Seriously.
Just ignore it.
Unless you are using an old microphone or one found in a bargain bin from an electronics (or similar) store, there should be no concern.
If you are achieving 100% accuracy, then there is truly no reason to pay attention to this message.
Why does this warning appear? Simply put, Nuance would rather you use their PowerMic microphone. It's a sales tactic; nothing more.
On the other hand, if you are a client of Speakeasy Solutions and not achieving 100% accuracy, contact us. We can help either with a new microphone or provide Dragon Medical One tips to obtain 100% accuracy (or at least very close to it).
Not Subscribed to Dragon Medical One in Canada Yet?
Speakeasy Solutions provides a FREE Test Drive of DMO — no commitment.
We have a few options:
1. Register online.
2. Schedule a Test Drive appointment.
Category — Dragon Medical
Service — Test Drive / Demo
3. Phone us at 1-888-964-9109 ext. 102