How to Schedule Services with Speakeasy Solutions
It's As Easy As One-Two-Three
The most efficient method for booking appointments is to use our online scheduler. The online scheduler is up to the minute, enabling you to secure a convenient time for all involved.
If preferred, arrange appointments via telephone (604-264-9109 or 1-888-964-9109).

Service
ONE
Select the type of service you wish to receive.

Time Zone
TWO
Indicate the time zone you presently live in.

Date & Time
THREE
Pick a date and time from those listed as available.
Sample Booking (Dragon pre-sales consult)
Proceed to the booking/scheduling webpage.
Click the appropriate Category (in this example, Pre-Sales Consultation).

Click the appropriate Service (in this example, Dragon Solution Phone Consult | no charge).
Choose your time zone from the drop down list below Canada.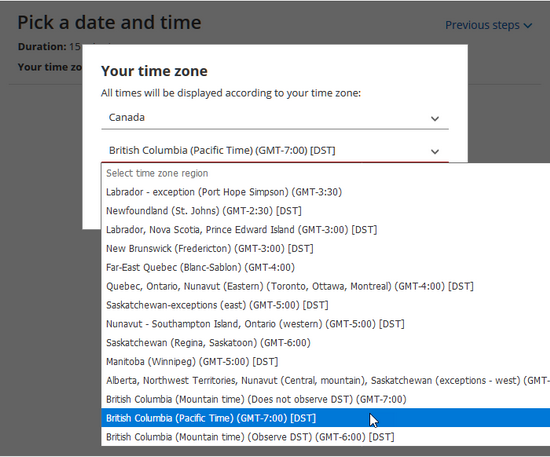 Click the date desired from the month displayed on the left side of the screen; book up to 12 months ahead.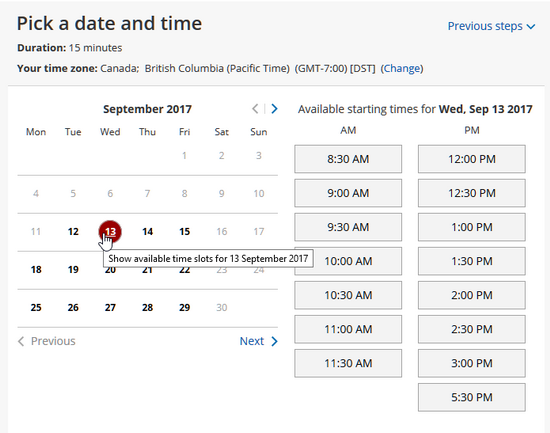 Click the appropriate starting time from times available on the right side of the screen.
Click Continue.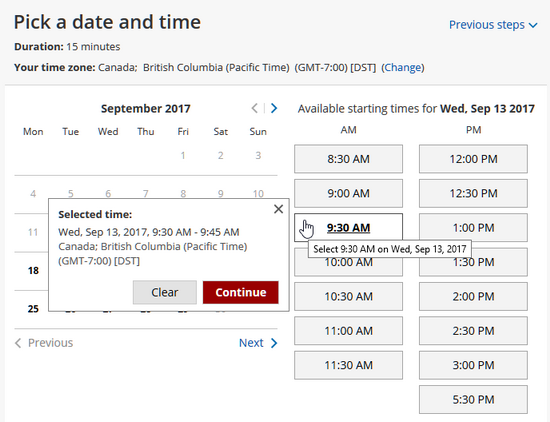 Enter your information (name, email, phone, and so on).
Click Done.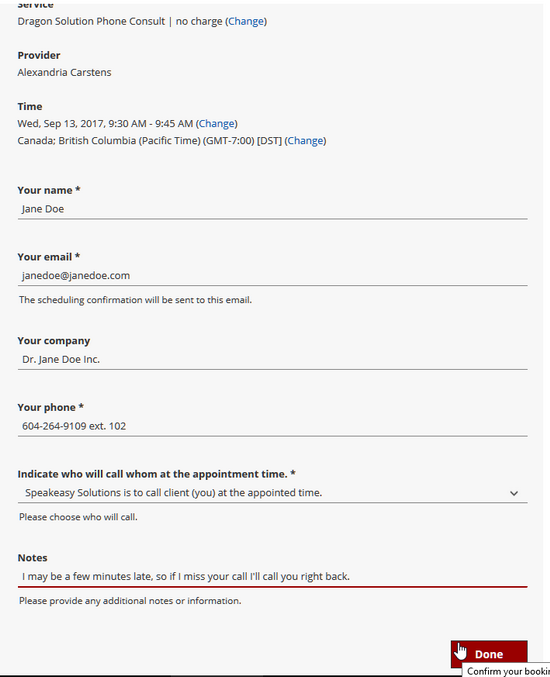 Finished! You will receive an email confirmation.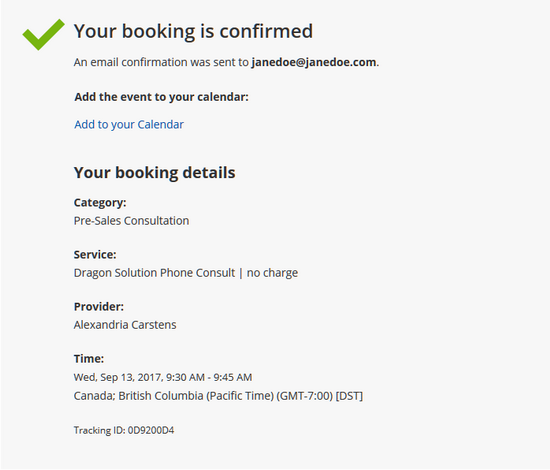 Ready to Schedule?
Arrange your consult, installation, training, or support appointment(s).