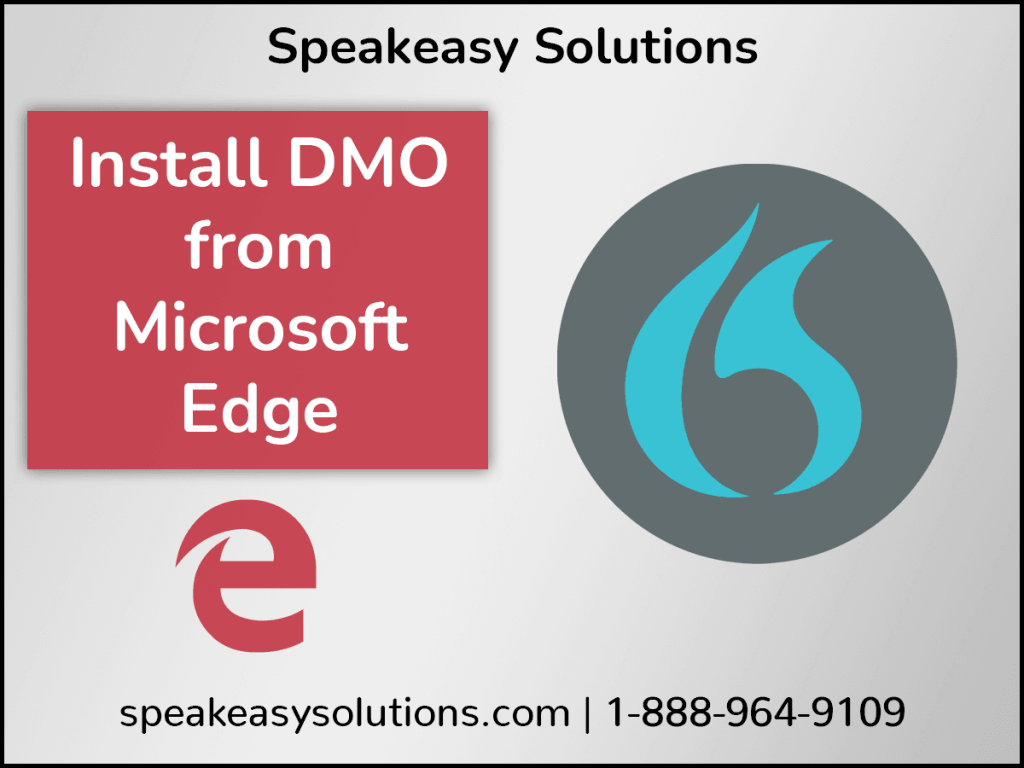 Internet Explorer has been "long in the tooth" for well over a year now. Once upon a time Microsoft Edge was absolutely abysmal, and the bane of every Windows OS computer user. With the release of Windows 11, Microsoft has eliminated the Internet Explorer browser in lieu of their improved Microsoft Edge browser.
As Dragon Medical One must be configured & installed via the Internet Explorer browser, this poses a little bit of a complication. Thankfully, there are always workarounds, and Microsoft has wisely added an Internet Explorer mode within Edge.
Adding Dragon Medical One to Trusted Sites
Previously it made sense to add DMO to the trusted sites via Internet Explorer since Internet Explorer was necessary for installing DMO. Now that Internet Explorer is not a viable option, we shift to the alternate method, which is accessing the Internet Properties through the good old Control Panel.
On your keyboard, press [WIN + s] to open the Windows search dialog. Type "Internet Options" (1) and the app appears in the displayed list beneath Best match. Click this match (2).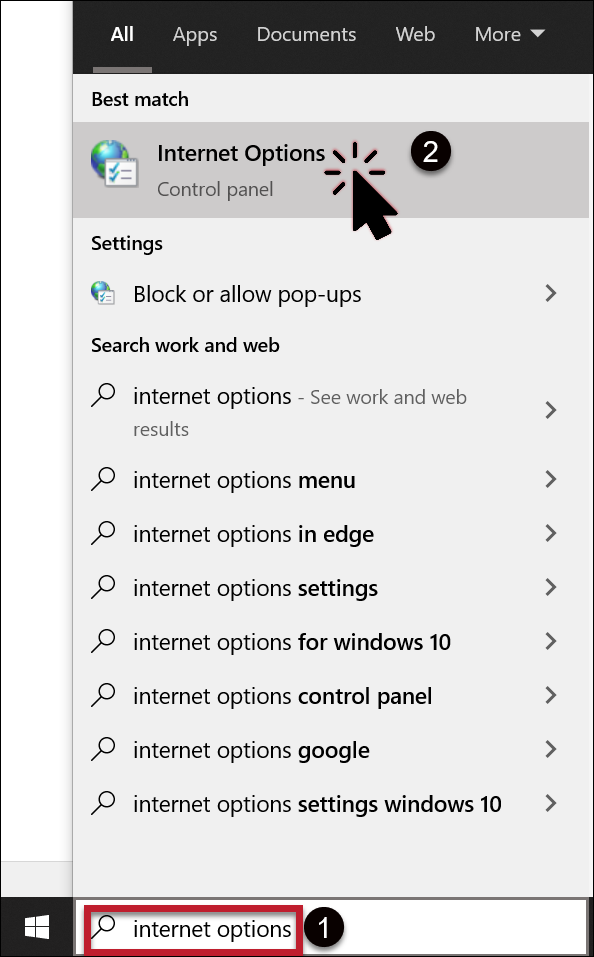 Within the Internet Properties dialog, click Security (1)> Trusted sites (2)> Sites (3).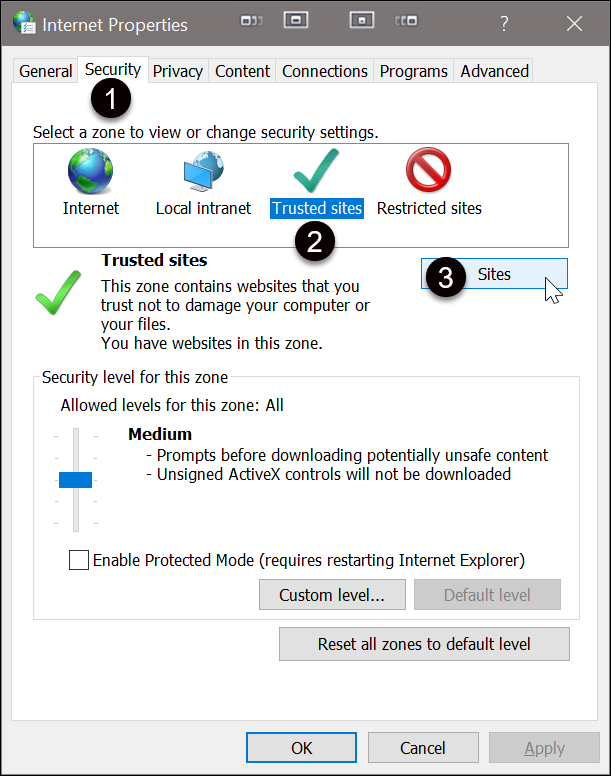 Copy and paste the Dragon Medical One related websites into the text area (1), clicking Add (2) after each entry.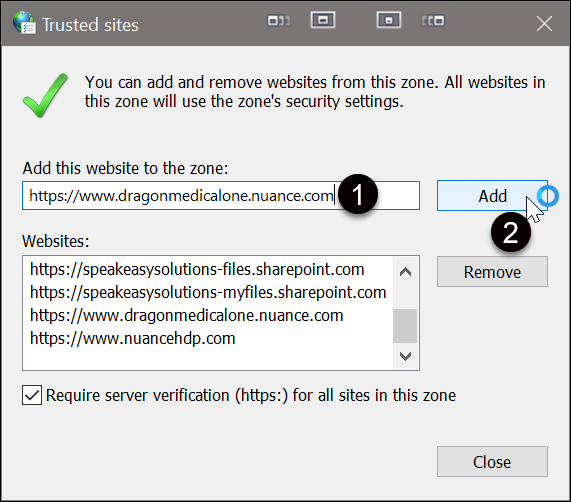 Activating Microsoft Edge's Internet Explorer Mode
Within Microsoft Edge, click on the ellipses (1) to open Edge's main menu. Click Settings (2).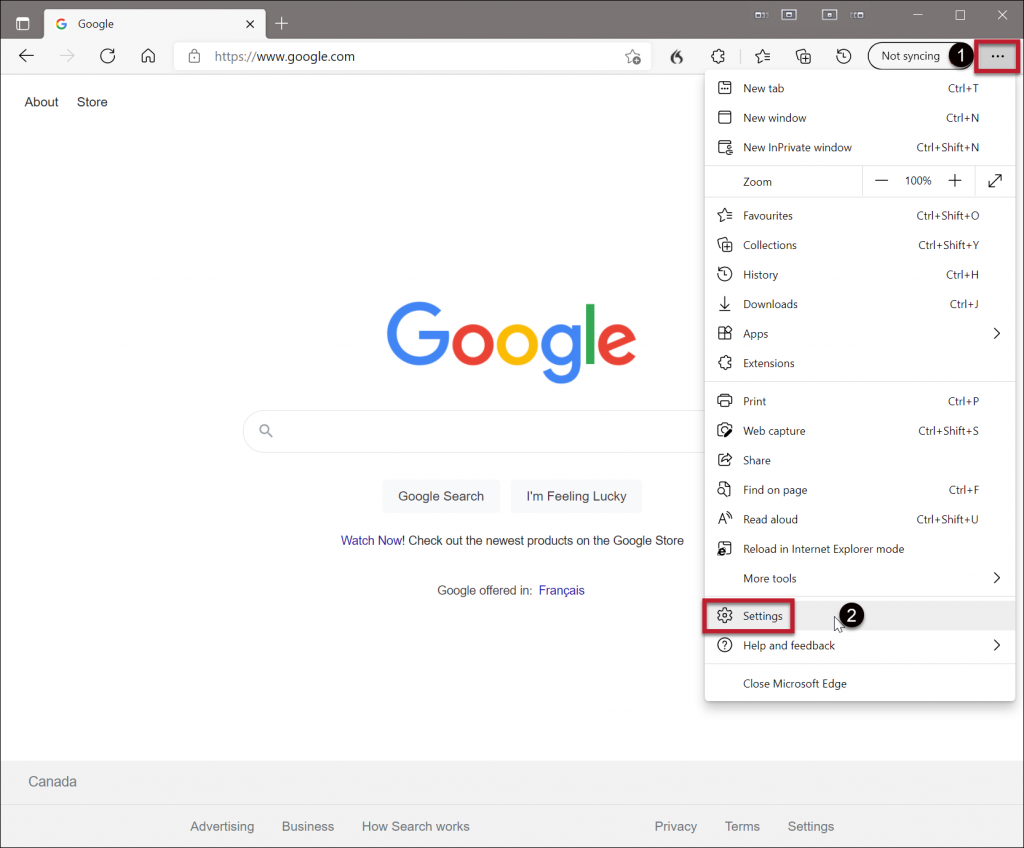 By default, the Internet Explorer mode button is inactive. Activate by clicking the slider next to Internet Explorer mode button.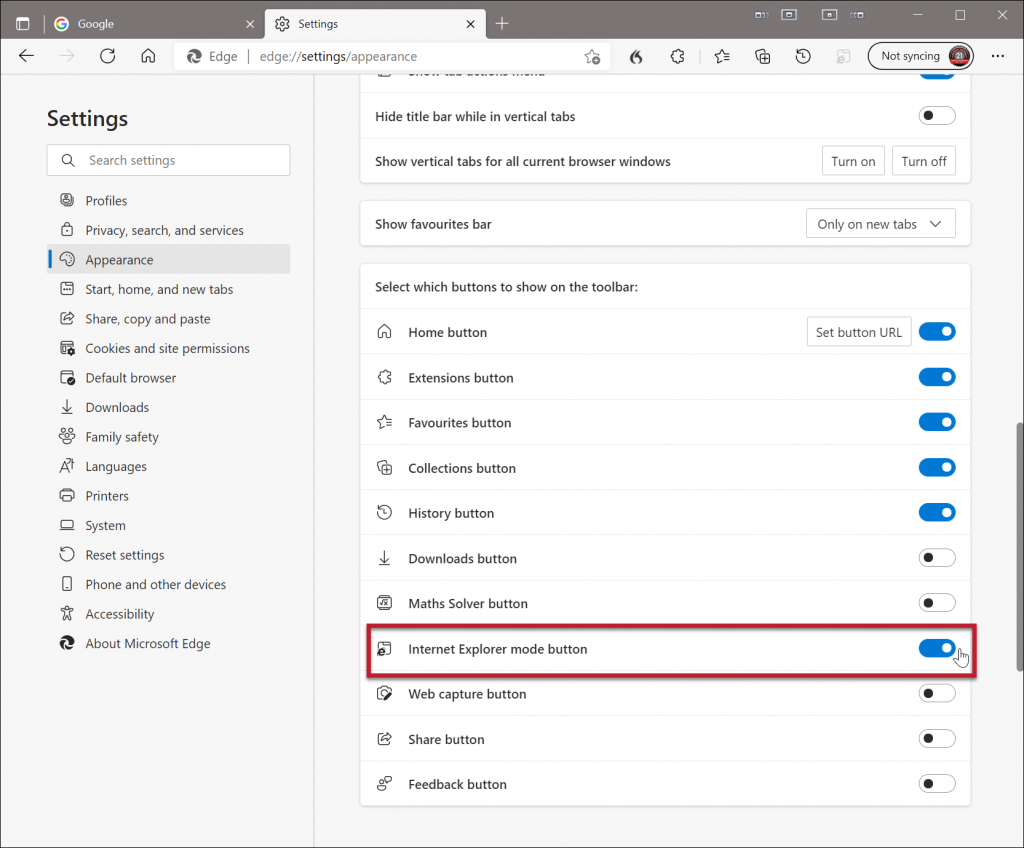 Initiating Installation of Dragon Medical One within Microsoft Edge
Copy and paste the Dragon Medical One installation URL into the web address bar. Press [Enter].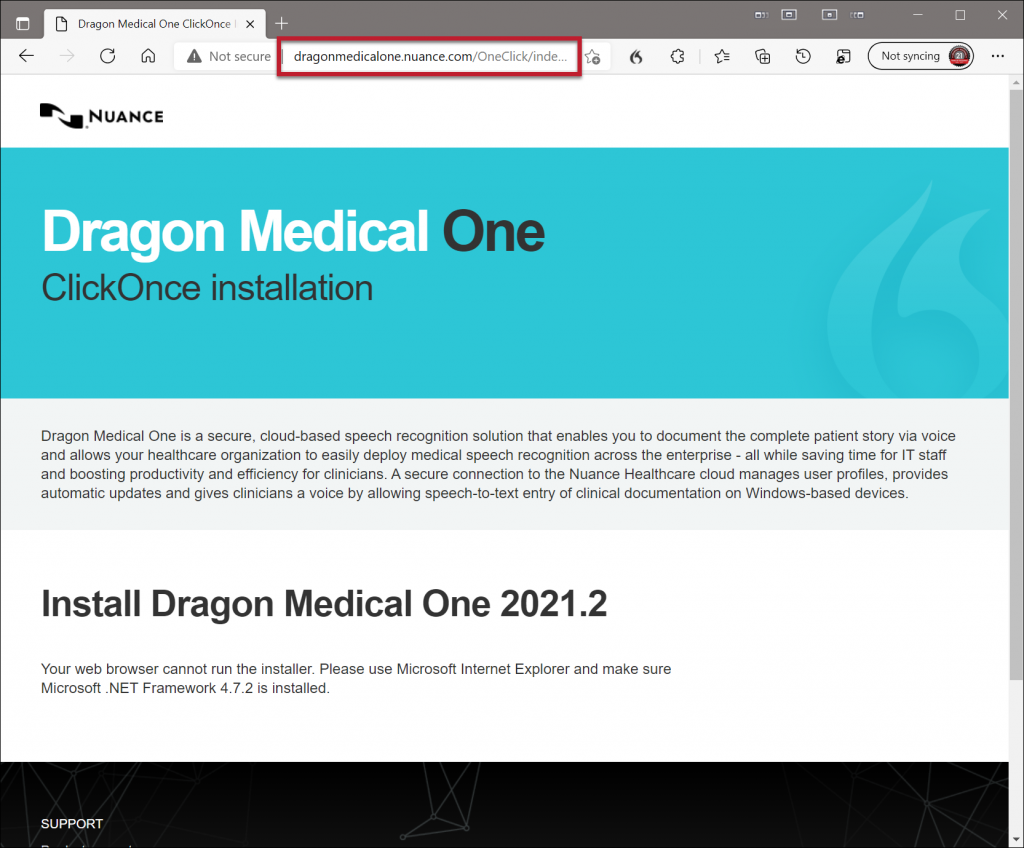 Initially, you will see the all-too-familiar message that "Your web browser cannot run the installer." Simply click the Internet Explorer mode button on the right of the address bar. The Dragon Medical One installation URL is reloaded in Internet Explorer mode.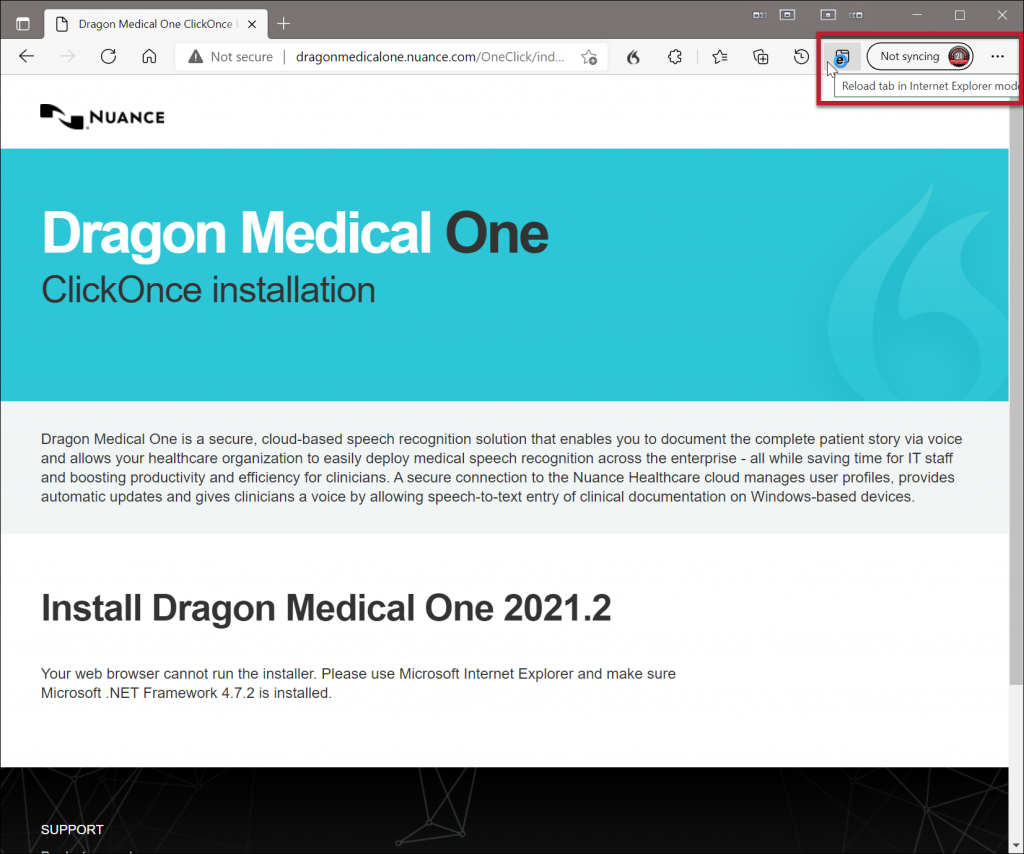 On the pop-up explaining that the page is open in Internet Explorer mode, click Done.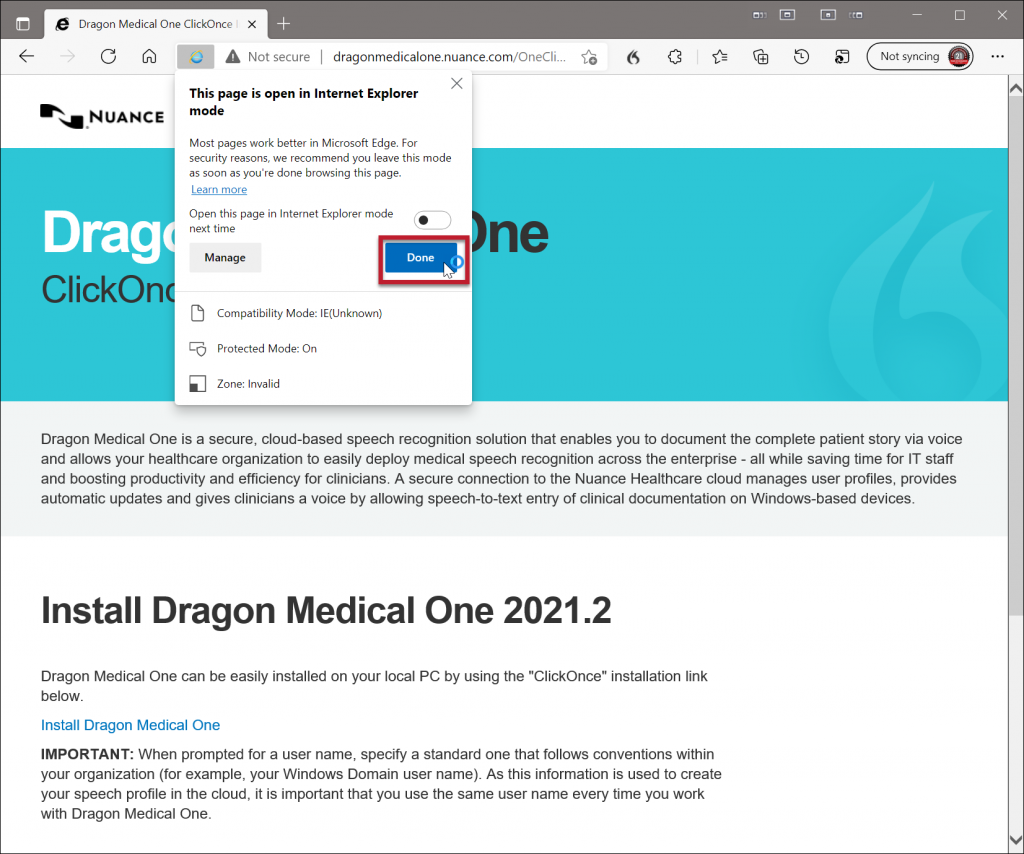 Now click Install Dragon Medical One.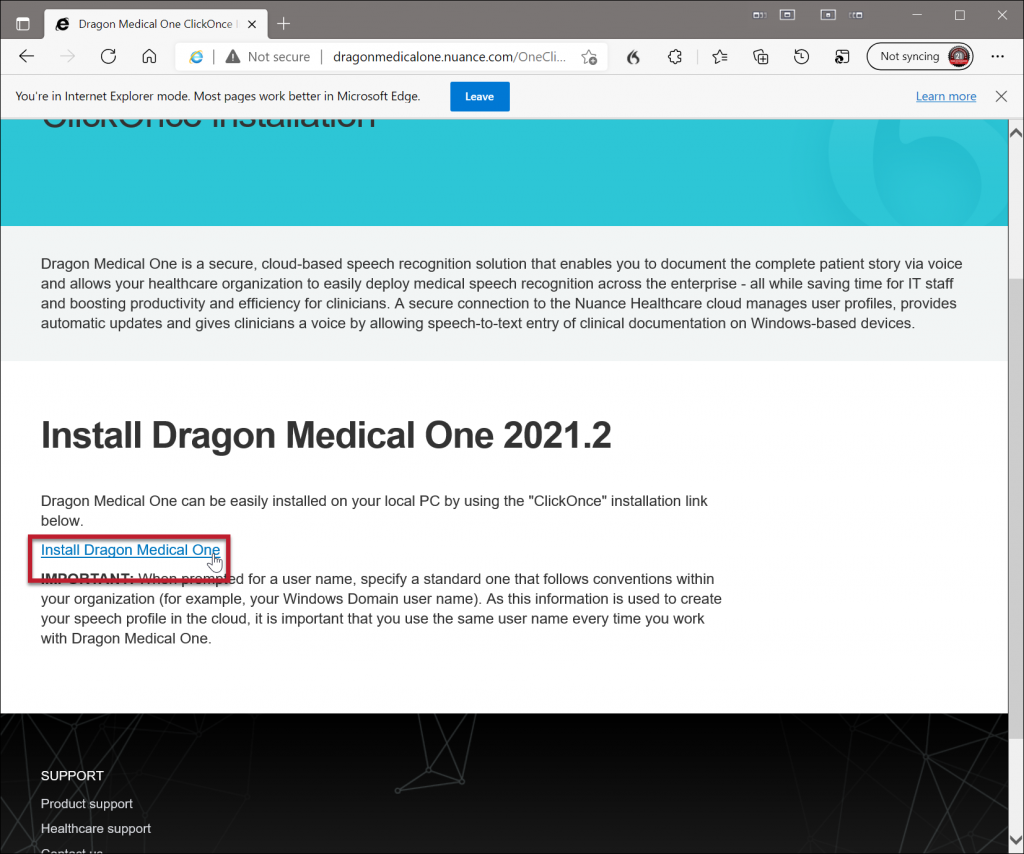 That's it!
If any clients of Speakeasy Solutions encounter issues, please do not hesitate to contact us at 1-888-964-9109 ext. 102. Installation materials for our clients will be updated shortly, as well as a video.