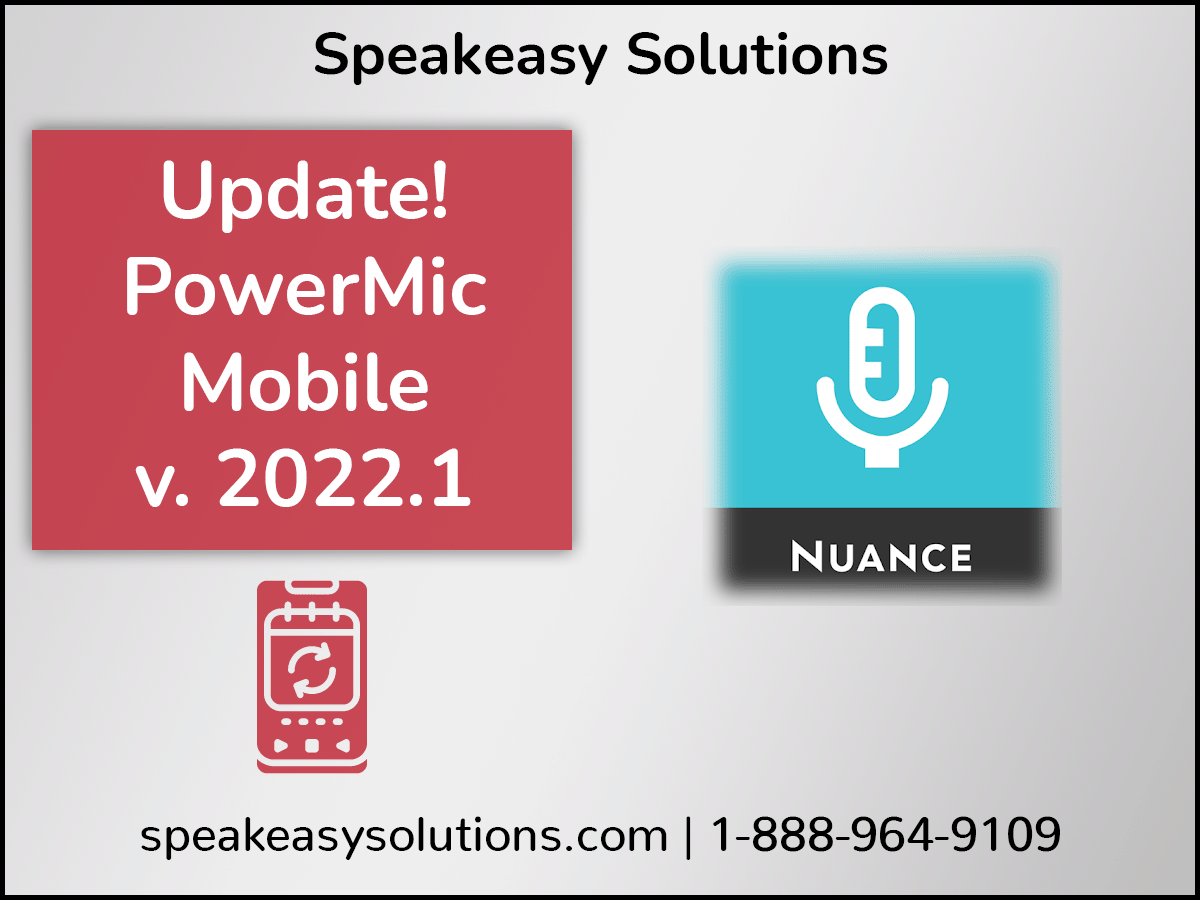 New Version for PowerMic Mobile (V. 2022.1)
For those who are using your smart phone as a microphone for Dragon Medical One, a new version of PowerMic Mobile is available.
The current version is now 2022.1.
How Do I Know Which Version of PowerMic Mobile I Have?
Start the PowerMic Mobile app on your smart phone. The splash screen will display the version number as follows: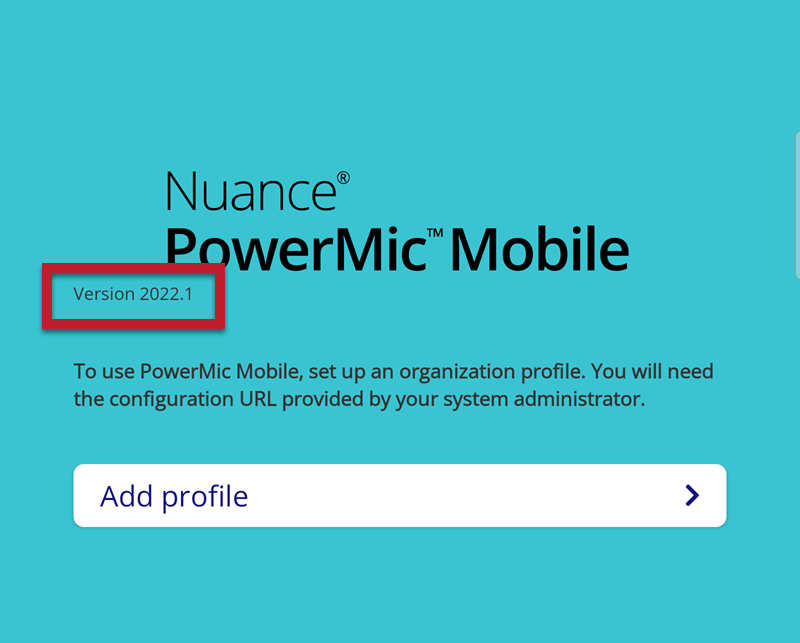 While you do not HAVE to update the smart phone app, it's always best to stay current.
What's new in PowerMic Mobile 2022.1?
User Interface Design Improvements
Various design updates to improve the visual clarity of the GUI.
Improved on-screen instructions for the manual pairing screen.
Updated help pages.
Accessibility Improvements
Screen readers are now supported (for example, the iOS VoiceOver utility).
Text scaling, based on US Section 508 Compliance Accessibility requirements, is now supported.
How Do I Update the PowerMic Mobile App?
For iPhone users, please view these instructions from Apple: https://support.apple.com/en-ca/HT202180
For android users, please view these instructions from the Google Play: https://support.google.com/googleplay/answer/113412?hl=en
New PowerMic Mobile Documentation from Speakeasy Solutions
Speakeasy Solutions has also updated their PowerMic Mobile installation and configuration guide.
Contact us for the revised version.
I Want to Try Dragon Medical One
Speakeasy Solutions provides Canadian medical practitioners with a 1-2 week Test Drive of Dragon Medical One. There is no obligation to purchase, but we're pretty certain you'll love it!
Sign up for a 1-2 week Test Drive of Dragon Medical One.
Cheers!