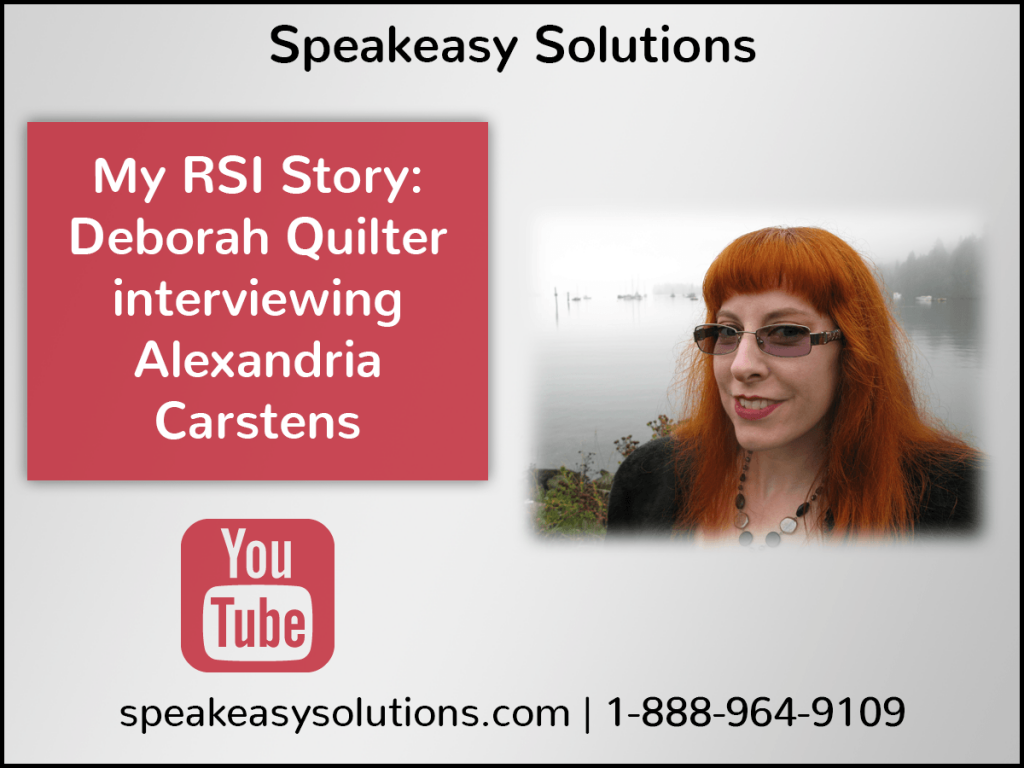 RSI, or repetitive stress/strain injury, is an umbrella term for medical conditions known as, but not limited to, carpal tunnel, tendinitis, and tenosynovitis. Computer related RSI has been incapacitating computer users for over two decades now. It is painful, debilitating, and soul crushing. I know of those stricken with RSI who could not face the future and very sadly ended their own lives. I was almost one of those.
I became afflicted with RSI (tendinitis, tenosynovitis, De Quervain's syndrome in my thumbs, and epicondylitis) in the mid 1990s and it changed my life forever. My ailment remains to this day, but I work around it as best as I can. I am pleased to say that I passionately enjoy my career (since 2000) teaching individuals to use and achieve the most from Dragon for their particular situations. Dragon is just as life-changing as RSI — but so much better!
What follows in this video is my personal story regarding RSI. It is brief, and one day I would like to write more about my situation, but for now, please view this video interview I had with the wonderful Deborah Quilter. I was very excited to have recently become acquainted  with the person who saved my life.
Cheers,
Alexandria Carstens
Dragon Specialist & Trainer
Speakeasy Solutions
Vancouver, BC Canada
Do You Have a Personal Story to Share with Deborah Quilter?
If you have been or are currently suffering with RSI, consider contacting Deborah Quilter. She is, in particular, looking to interview young men with RSI.
Links for Deborah Quilter