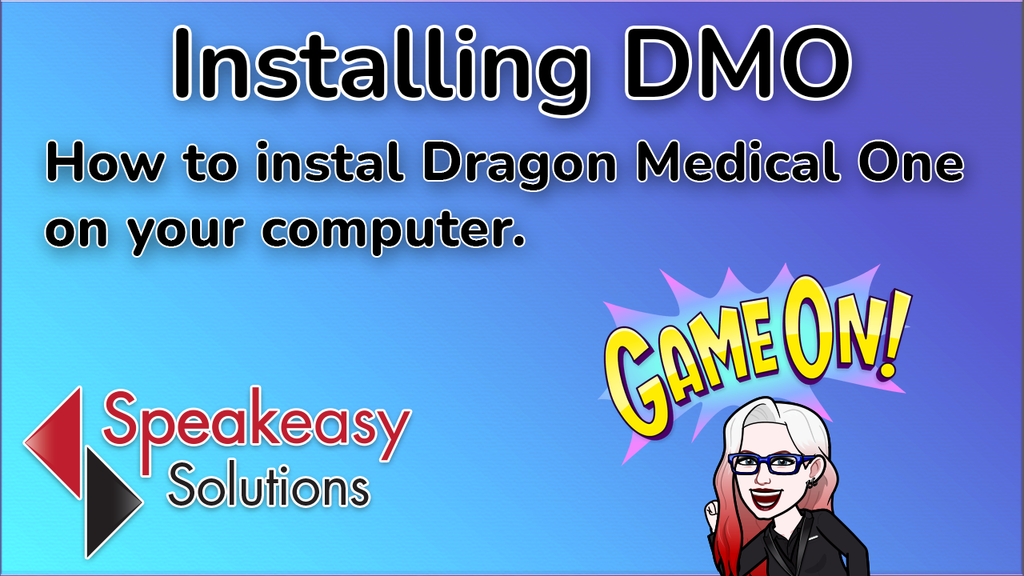 For Clients of Speakeasy Solutions
Exclusively for those who subscribe to Nuance's Dragon Medical One through Speakeasy Solutions, we provide the following installation instructions in video and PDF format.
The video is just under 11 minutes in length and chapters are separated as follows:
=Chapters=
0:00 Introduction
0:20 Download Speakeasy Solutions' Dragon Medical One Installation Guide PDF
0:30 Checklist for installing Dragon Medical One
0:41 Windows operating system updates
2:10 Temporarily disable antivirus
3:14 Modifying trusted sites via Internet options
4:31 Installing the Canadian Dragon Medical One via ClickOnce
6:18 Adding the Dragon Medical One Google web extension
8:49 Opening and logging into Dragon Medical One
9:46 Finishing up
10:16 Closing and contact information
Not yet Subscribing to Dragon Medical One?
Try Before You Buy
Speakeasy Solutions provides a Test Drive/demo of the full Dragon Medical One application. It is important for you to feel comfortable using DMO with your workflow and choice of EMR and other applications.
If you choose to have Speakeasy Solutions perform the installation (usually no more than 15 minutes), we provide an overview and assistance with integrating Dragon Medical One into your environment immediately after installation (30 minutes of time recommended).
Alternatively, we provide video and PDF instructions, and are available should you require any assistance with installation and/or training in the use of Dragon Medical One.
Book a FREE Test Drive
At your convenience, please contact us by telephone (604-264-9109 or 1-888-964-9109) or book your appointment on-line.
Category: Choose "Dragon Medical"
Service: Choose "Test Drive / Demo"
Time: Choose your time zone, followed by a date and available time
Provide Information: Enter your name, email, phone, plus other relevant information
Click: "Done"
Interested but No Schedule in Front of You
If you wish to reserve a Test Drive with Speakeasy Solutions for Dragon Medical One, and you are not sure of your availability at this time, fill out the following form and we will contact you.
We look forward to working with you.
Installation Video and PDF Below
Please download the Dragon Medical One instructions PDF first.
View our Installing Dragon Medical One video on YouTube. Click …more in the description just below the video to expand, providing the chapters you can skip to.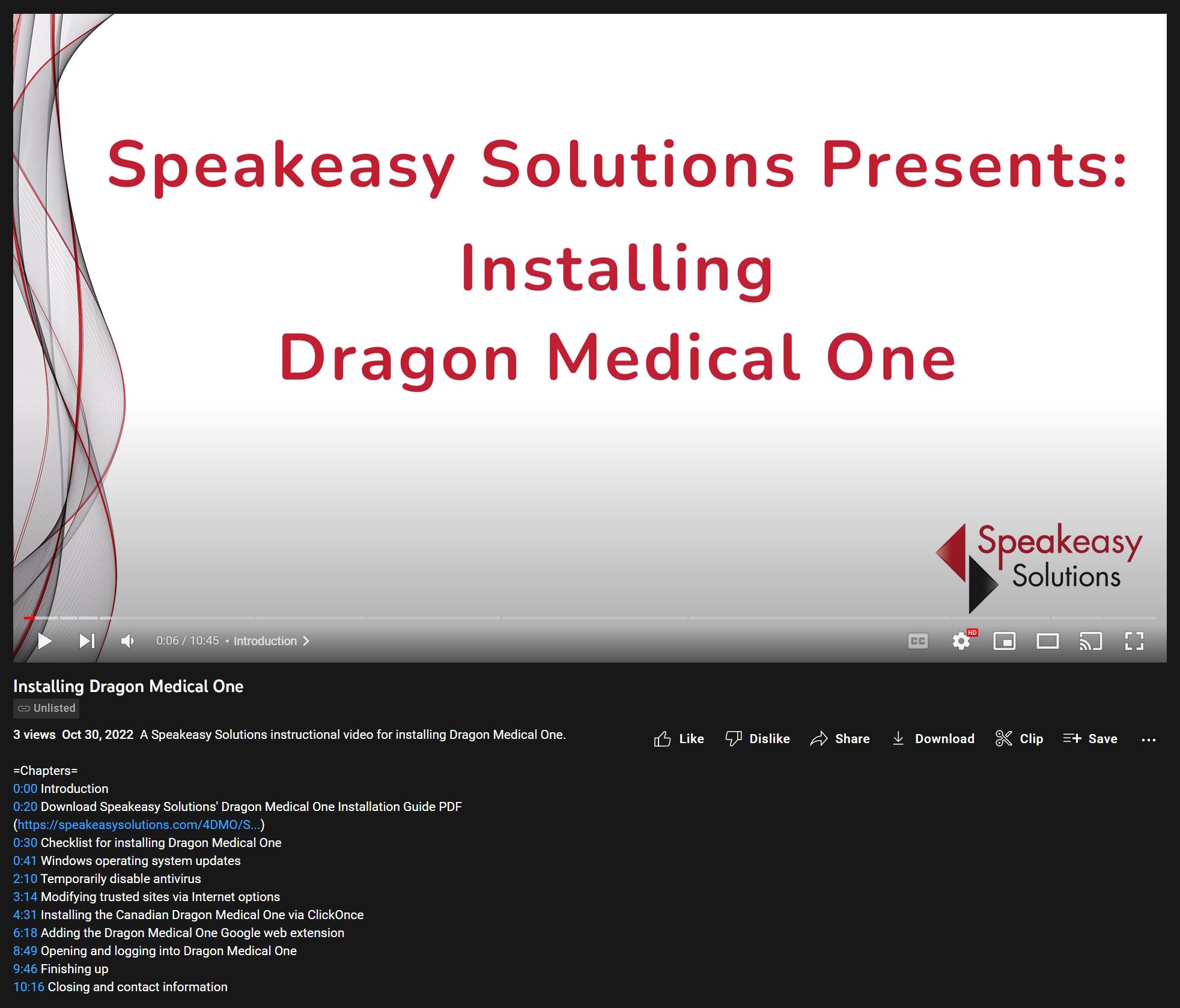 As always, contact us for assistance any time.